We're at full falalalala!
It may officially still be November but in 'Pop Up World' it's most definitely feeling extremely Christmassy! Everywhere we go there's a choir offering exquisite carols, a bit of Jonah Lewey Wishing He Was At Home for Christmas, The Waitresses are Christmas Wrapping (so on with the boots, back out in the snow) and I'm pretty sure Michael Bublé is gargling in preparation for centre stage ...
Talking of stages, Kemps 'entered stage right' during the Christmas Fair in Brockenhurst at the weekend, another glorious moment in our KB history!
Our last events for the AW18 season are suddenly upon us and the next fortnight promises to be action packed with fashion, fun and fizz.
You can find us at the following two locations. Firstly on Thursday at Bradgate on Kings Lane in Sway from 6pm - 9pm for a glass of fizz and festive fun.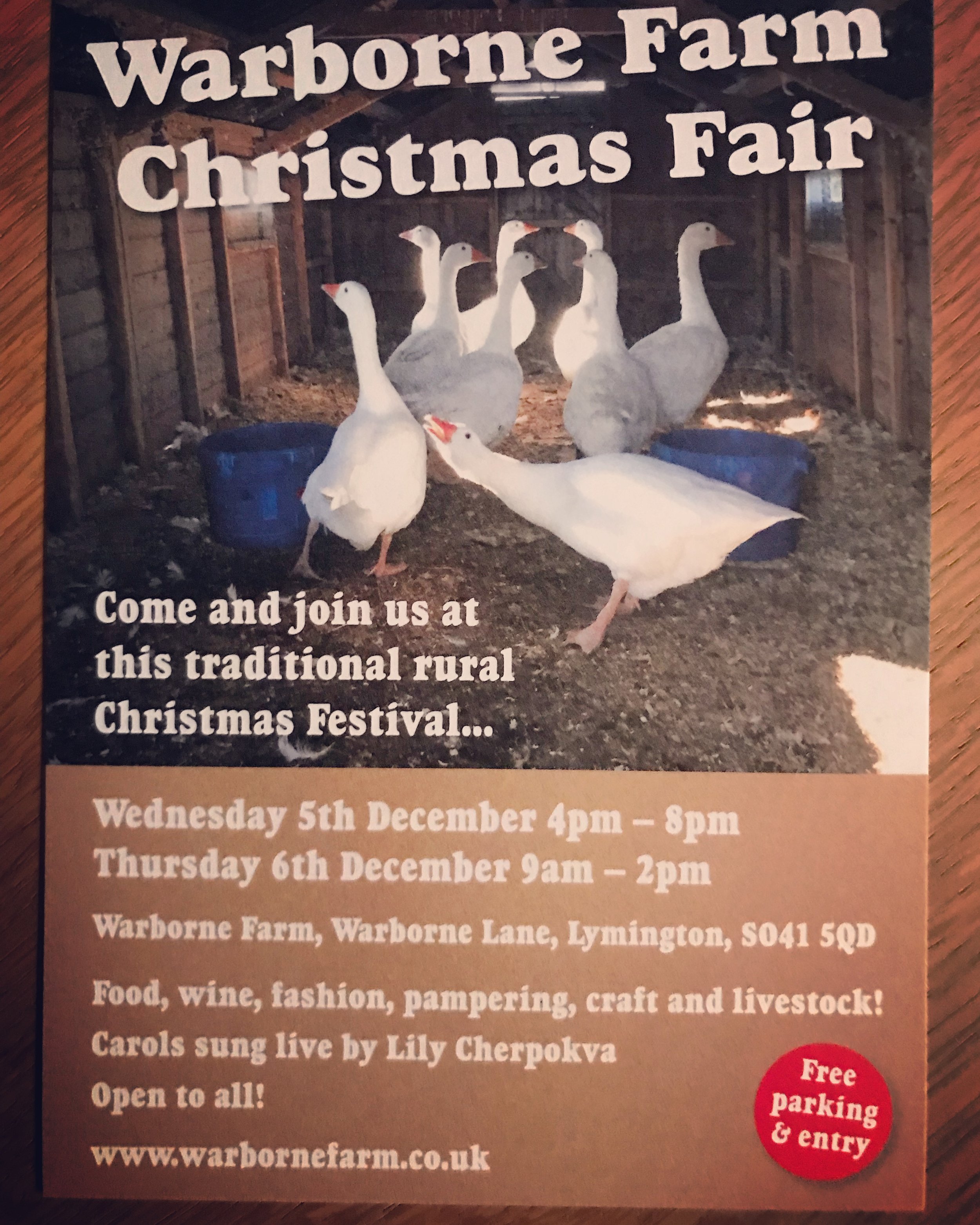 Secondly, we'll be at Warborne Farm on the 5th & 6th December. From 4pm - 8pm on the 5th and from 9am - 1pm on 6th. We have worked in partnership with Warborne on this event and have lots of local independent businesses joining us at this stunning rural location, with the backdrop of the highly acclaimed luxury barns - there will be 2 or 3 companies in each of them meaning you'll get to visit each barn, you can also sign up for a Wreath Making Workshop on 6th (please email Annie.smith10@yahoo.co.uk directly to book).
Our recently restocked rails are full of party razzle dazzle and fireside cashmere cosy!