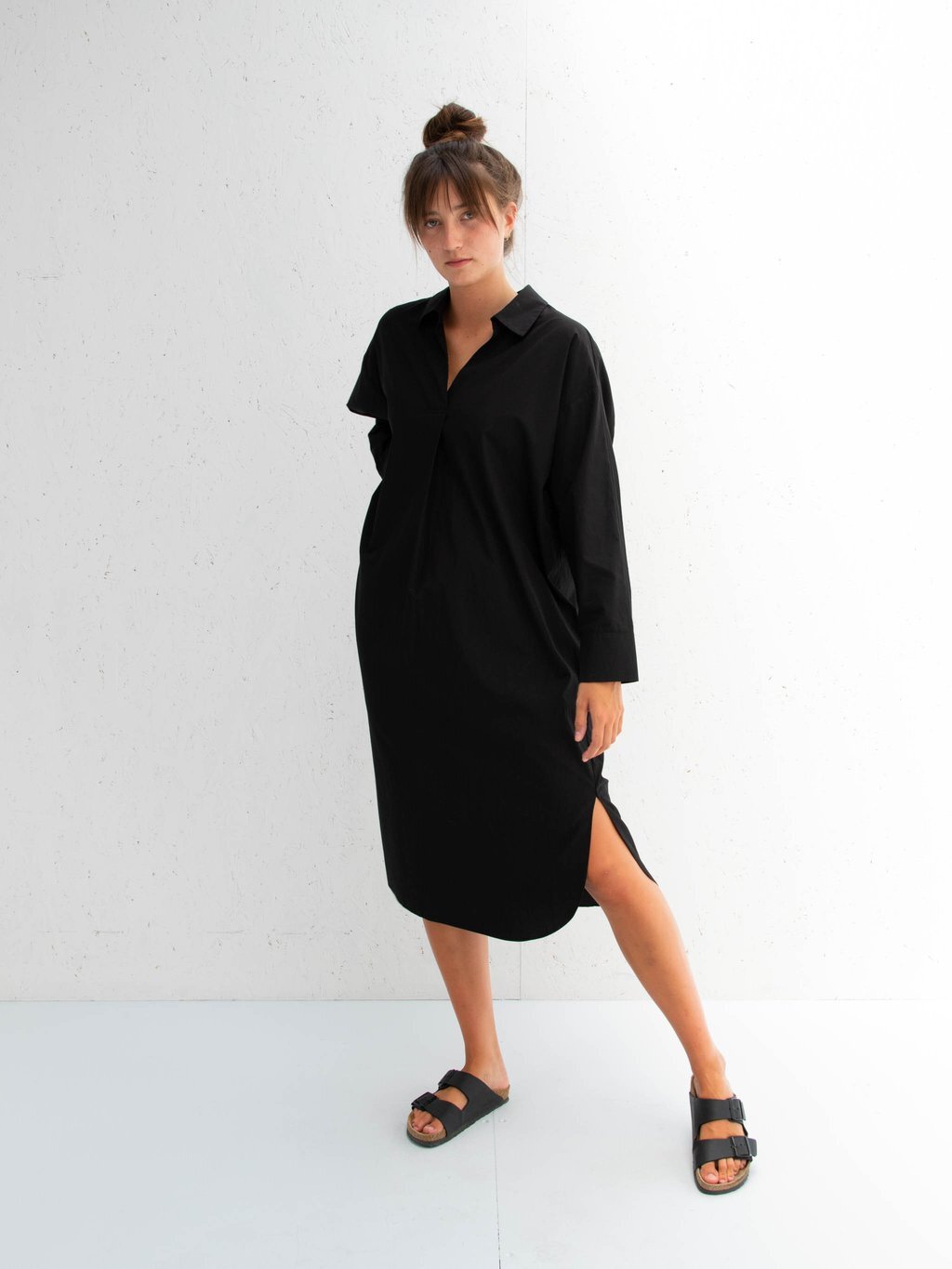 Becca Dress
Loose fit long sleeve shirtdress with inverted pleat back detail and shaped hem.
There's more to Becca than meets the eye … she's going to be a one garment winter warrior!
Grab a cuppa, we're going in;
-Knee high boots, long coatigan, colourful scarf, across body bag
-Bare legs, biker boots, hoopy earrings, leather jacket, ruck sack
-Denim jacket, white pumps, messy hair, bit of bling
-Leather jacket, heels, smokey eyes and not only will you look hot, you'll be able to eat, drink, dance on the tables and be uber comfortable
-Statement faux coat, a LOT of bling, black knee high boots
I won't go on, but you catch my drift!
One Size.
100% Cotton
Wash Care: Machine Washable - 30˚